Specs:
Voltage                                   
AC 110V
Power                                     
100 Watts
Package Boxes                   
2 boxes
With Screen                       
✓
Body Scan Function         
X
Led Changing Light         
✓
Bluetooth Function         
✓
Low Back Heating             
✓
Auto Modes                         
6
Zero Gravity Function   
✓
Full Body Airbags             
✓
Remote Controller           
✓
Back Massage Rollers     
✓
Fearures: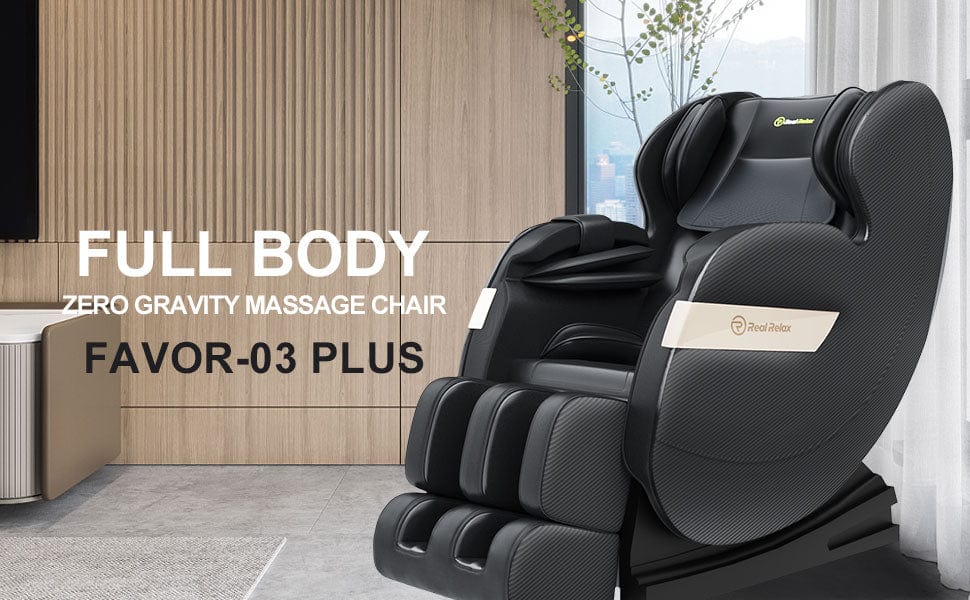 Additional Features of Favor03 Plus Maasgae chair
Suitable Height Range

Fit people of height range from 5.2 foot to 6.1foot, footrests extended for the taller.

Smart Control

Smart remote has advanced high definition VFD display screen, easy to understand.

Foot Massage

Both roller and airbag masage to your foot, relieve foot tense and pain.
Easy to move

Two back wheels for easy movement.

Back heating

Built in waist heater, promoet blood circulation.

Targeting People

Providing relief to body pain,muscle tense and sore for sub-health people.
How to Use Bluetooth
Turn on the power

When you turn on the power, the massage chair's Bluetooth will turn on.

Turn on your Bluetooth

Turn on "Bluetooth " of your mobile phone, connect it to "Real Relax".

Enjoy music

Turn off the power or "Bluetooth" of mobile phone, the music will stop playing.